XFOS
Introducing System as
a Service
Many modern IT services are cloud-like: farms of servers, doing roughly the same thing, scaled out rather than scaled up. In those environments, it's useful to think of the collection of physical machines like a cloud, even if it isn't virtualised.
So Sagacity has created eXtreme Force OS (XFOS), a system that makes it quick and easy to set up the physical hardware on which to deploy complex scalable services, like 's OpenStack cloud infrastructure.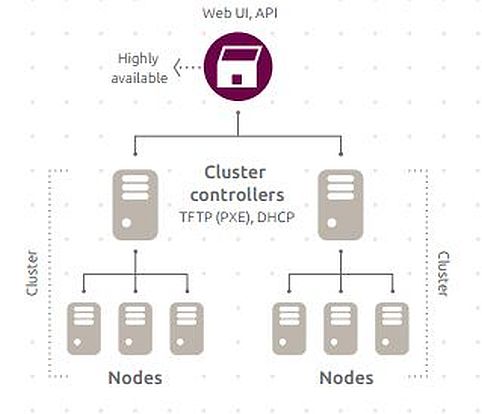 Automated install
When a new node boots up, XFOS steps in, supplies all the information the node requires, reboots it and provides an image to install.
In addition, XFOS can take care of hardware-specific tasks such as burn-in tests, firmware and RAID upgrades — and checking whether your hardware is certified.
Make the most of your hardware — any hardware
No need to spend days on manual provisioning and deployment. With XFOS, your new hardware can be part of your working infrastructure within minutes. Breathe new life into old hardware by recycling it for use in other parts of your network. Changing models or hardware providers? No worries! XFOS provides enough abstraction to overcome hardware incompatibilities, saving you from costly upgrades and vendor lock-in.
Dynamic provisioning and scaling
Hardware provisioned through XFOS can be provisioned dynamically, just like cloud instances — except that we're talking about the whole physical node. Through a simple web interface or API you can add, commission, update, deploy and recycle physical servers at will. As your needs change, you can respond rapidly, by adding new nodes and dynamically re-deploying them between services. When the time comes, nodes can be retired for use outside XFOS.
Top 10 Questions about XFOS. Your guide to XFOS, bare-metal provisioning, and more.